E-Safety
As a school we recognise the importance that Information and Communication Technology plays and will continue to play in the lives of our children, parents and staff. We embrace this technology and aim to fully harness it within our teaching and learning. We understand the need for this technology to be used safely and responsibly. Our aim is to equip our children with the skills and knowledge to take their place as 21st Century citizens.
If you have any E-Safety questions, concerns or ideas, please don't hesitate to contact us at school. If you would like to view our E-Safety policy document, please visit the policy page where you can download it.
Remember...if something doesn't feel right, it probably isn't. TELL SOMEONE you trust!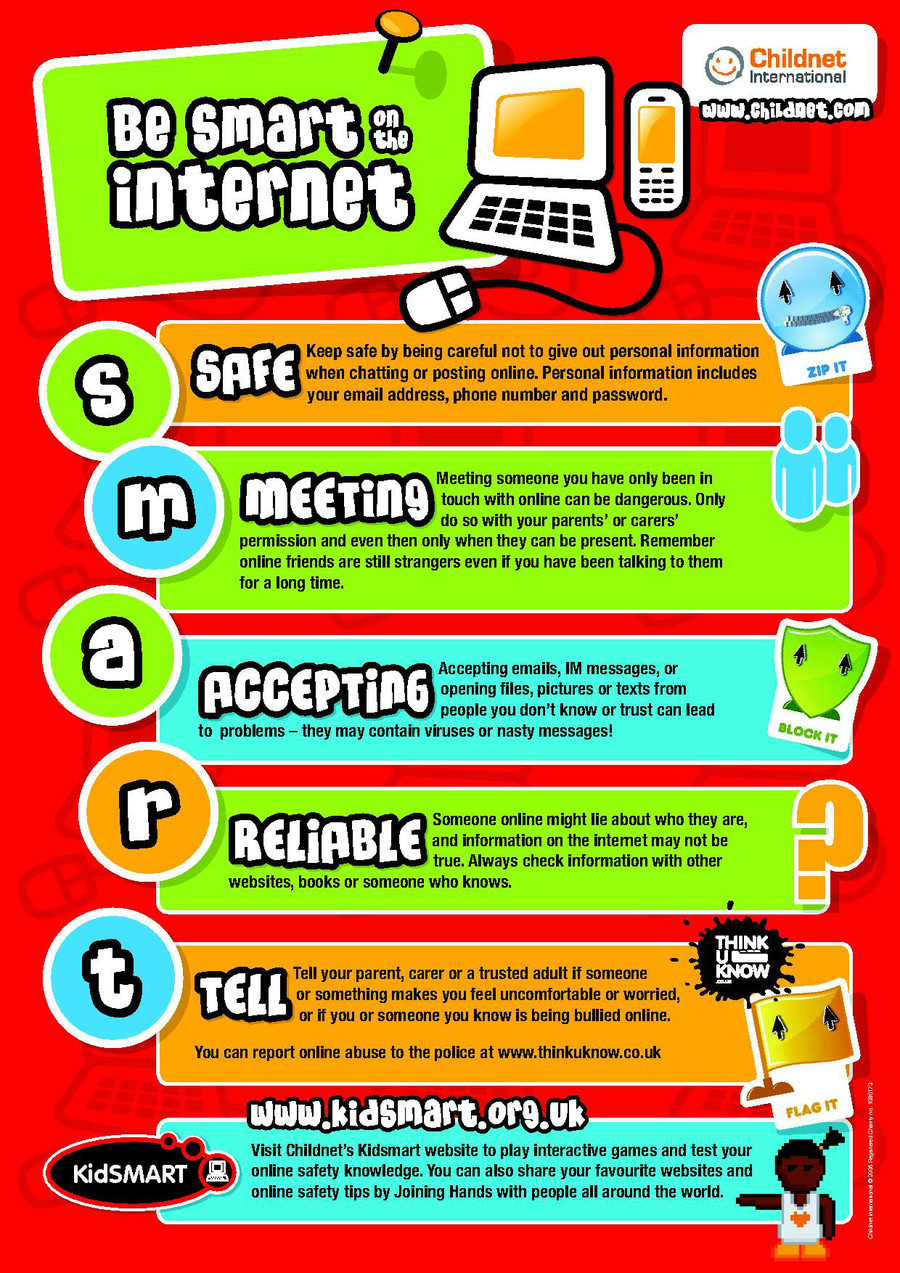 The Thinkuknow website is a fantastic resource for parents, children and anyone who uses the internet to find out how to stay safe. Why not visit it today?